COVID-19 Lockdown!!! Our Services to Resume From 15th April 2020.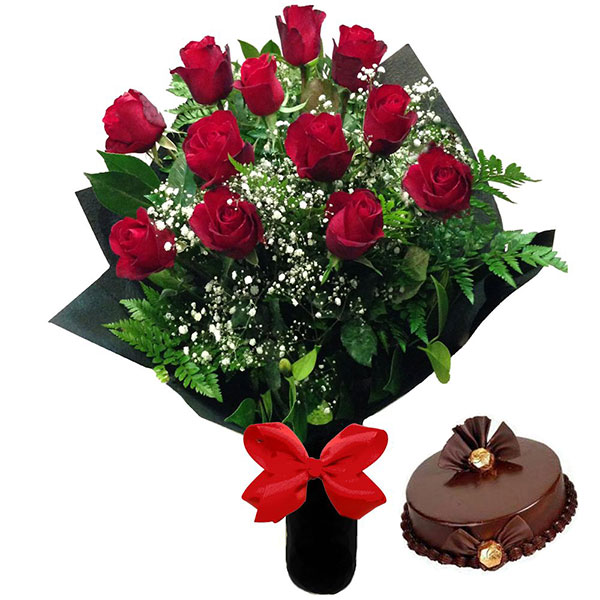 Rose Bouquet with Chocolate Cake (500 gm)
One dozen red roses have become the definitive symbol of true love. A Perfect bouquet of 12 red roses represent a complete cycle, such as 12 months in the year, the 12 hours on the clock or the 12 signs of the zodiac. Add more sweatness with half kg chocolate truffle cake.
Recent gifting experience of our Customers
Certified buyer
Published On : 28 Dec 2018