COVID-19 Lockdown!!! Our Services to Resume From 15th April 2020.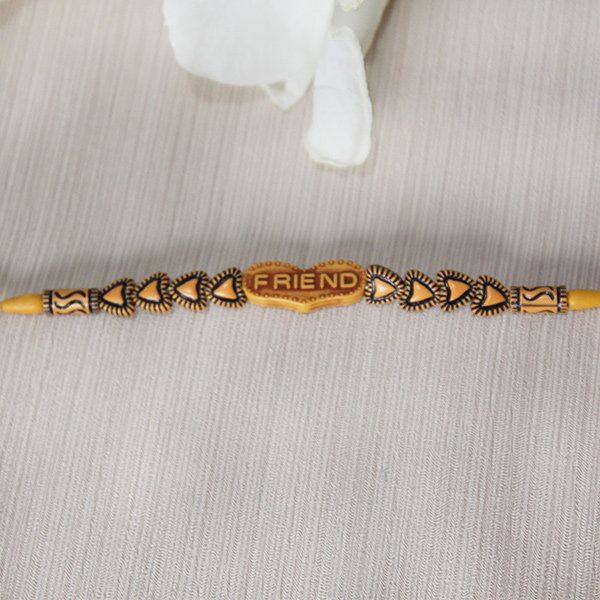 Friendship is the best ever relationship of the World!! A friend is someone who will always be with you no matter what. And, it's quite evident to make this special person in your life, realise that he/she is always in your heart. It is the Friendship day, when you can surprise your friend by sending this beautiful band of love. It is an attractive brown coloured friendship band made with small heart-shaped beads and a bigger one with the text 'friend' in the middle. Place your order and surprise your dear friend now!!
Recent gifting experience of our Customers
5
Beautiful friendship band!
Certified buyer
Published On : 01 Aug 2019