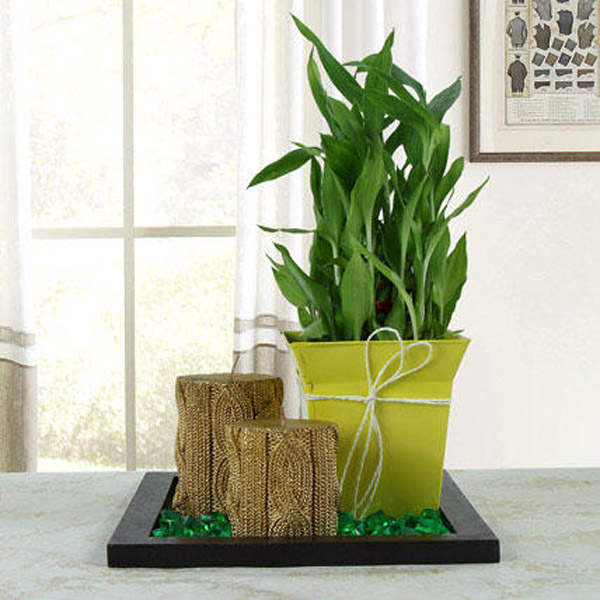 Product Details:
Plant Name- Two Layer Lucky Bamboo
Plant Type- Bamboo
Plant Placement- Indoors
Plant Height- Upto 5 inches
Yellow Tin Pot- 5 inches
One Golden Designer Candle- 3 inches
One Gol
Lucky Bamboo Trivia:
Origin- Tropical rainforests of South-east Asia and Africa.
The Positive effect of the Lucky Bamboo plant differs with the number of Lucky Bamboo stalks! Two layered Lucky Bamboo is an expression of love and is also said to double your luck.
Please Note:
The Pot and tray can be reused as a decorative item or for storing your small knick knacks.
Pot and tray may vary as per availability