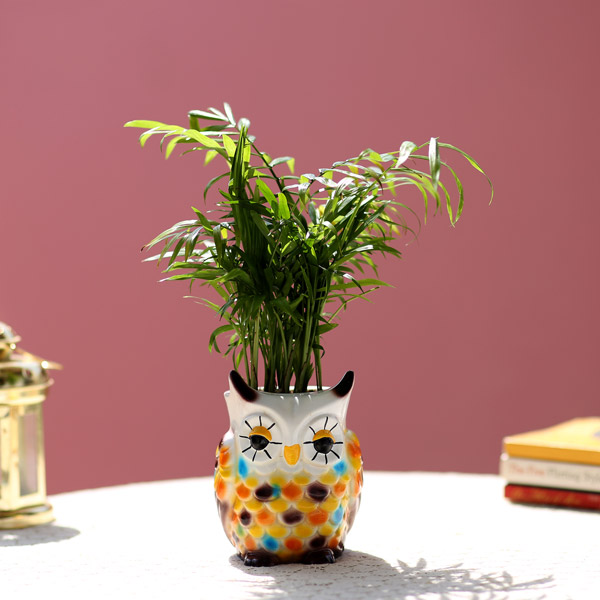 Plant Name- Chamaedorea Plant
Plant Type- Air Purifying Plant
Plant Placement- Indoors & Outdoors
Plant Height- Upto 6 inches
Resin Yellow Owl Pot
Pot Dimensions- 4 x 3.2 x 4.6 inches
One Plant, in 6 to 8 inch diameter containers, can clean the air in roughly 100 square feet of floor space.
Chamaedorea Plant Trivia::
Origin- Chamaedorea plant is a species of small palm tree native to the rainforests in Southern Mexico and Guatemala.
This plant has gained the Royal Horticultural Society's Award of Garden Merit.