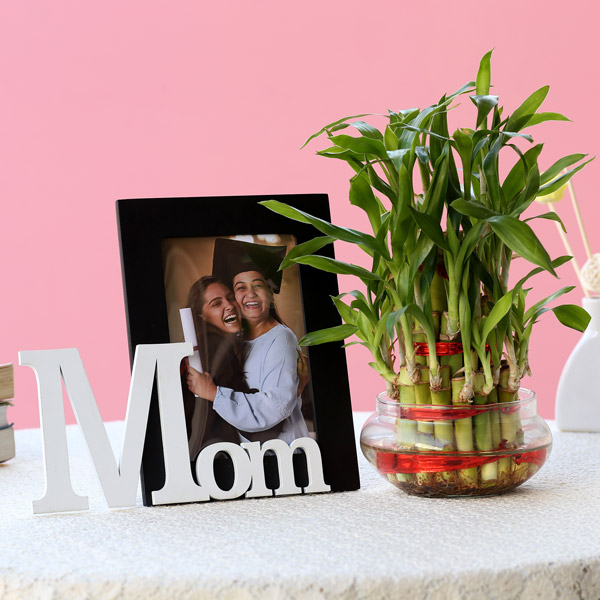 Plant Name- Three Layer Lucky Bamboo Plant
Plant Type- Lucky Bamboo
Plant Placement- Indoor
Plant Height- Upto 8 inches
Round Glass Vase
Vase Dimensions- 4 x 3 inches
One MOM Photoframe
Lucky Bamboo Trivia:
Origin- Tropical rainforests of South-east Asia and Africa.
Three layers of Lucky Bamboo is said to be one of the most favorite number combinations to have in your home. It brings three kinds of luck to you: Happiness (Fu), Long Life (Soh) and Wealth (Lu).
Please Note:
You can reuse the pot/vase to grow plants or keep it as a home décor item.