"A father is neither an anchor to hold us back nor a sail to take us there, but a guiding light whose love shows us the way."
We all had beautiful memories of climbing on our father's back and seeing the world from his shoulders. The role played by a father in a person's life is very hard to explain in words. Sometimes a playful friend and sometimes a strict teacher, he has fulfilled each and every role with such finesse in one's life. It makes us emotional and overjoyed at the same time while we remember all the amazing things he has done for us to make us better individuals of the future. Being the head of the family, he shapes its future through his hard work and dedications towards the family. He is the one who bears the burden of the entire family on his shoulders with a happy smile on his face all the time.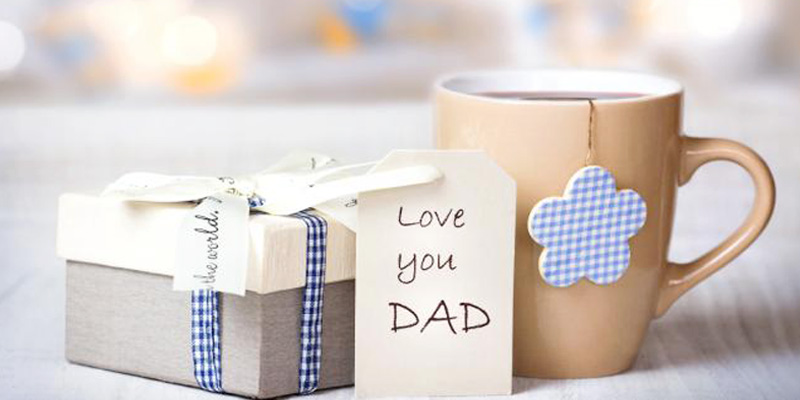 Father's Day is the celebration of such true spirits of fatherhood and shows how important his presence is in one's life. It is cheering of his efforts he has made or will make for us in the future to give us a better and secured life in time to come. The time is about to come on 16th June 2019 to express our deepest love and gratitude that we hold for them in our hearts through mesmerizing and appealing Father's Day gifts. These tokens of our love will perfectly convey all the emotions and sentiments to them in the most incredible way.
Some Useful yet Trendy Father's Day Gift Ideas to go for in 2019
1. A family photo album
Nothing is more precious for a man than his own family. He is not just a husband, but also a father who strives hard to give better standards of living to his children and wife. Surprise such a hardworking and intensely loving and caring man with the most pleasing Father's day gift ever – A family photo album. Gather all the beautiful pictures of your family till now to make him indulge in the happiest feelings of being such a wonderful father and a husband.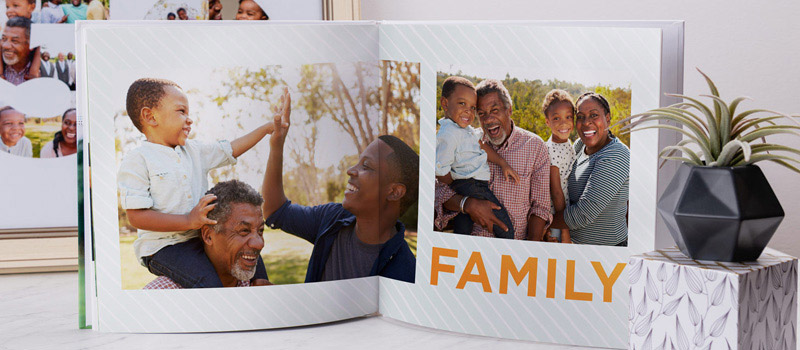 2. A branded watch
Watches are the best men's accessories which they like to don on any style of clothes. The multifarious designs offered by popular brands give people ample options to make a choice according to their spending powers. This Father's Day, gift a branded watch to your dad to make him reminiscence of the amazing time when he first held you in his hands.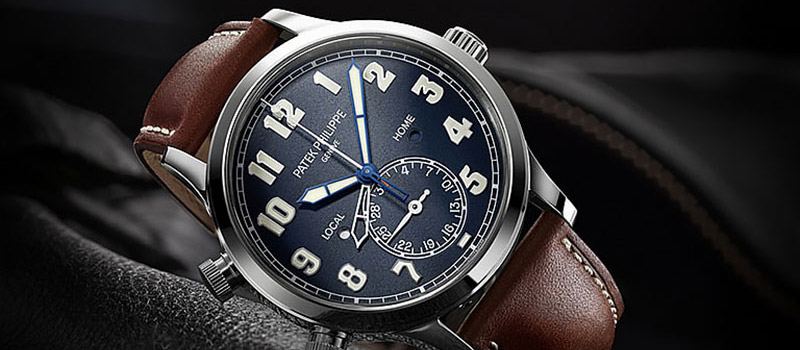 3. "Best Father" trophy
Trophies have become extremely trendy gift articles to present to the loved ones who are very close to our hearts. Surprise your daddy with the most eye-pleasing "Best Dad" trophy to let him know about his achievements as an amazing father. After all, whatever he has done for you in all these years truly deserve the best performance award.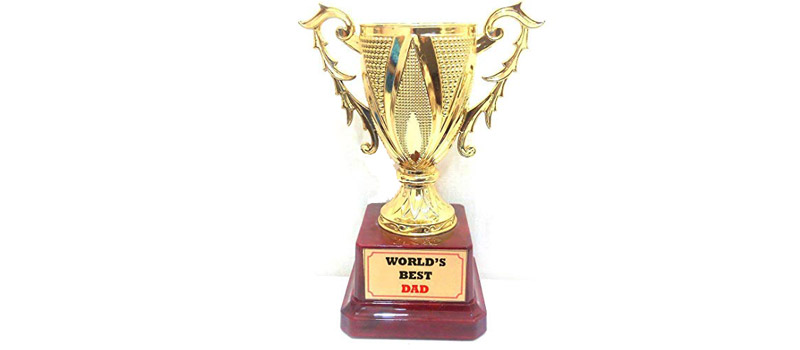 4. "Father's Day" t-shirts
Apparels like t-shirts have become new trending gifts to express one's love and admiration for another person in public. T-shirts with captions like 'Best Dad Ever", "My Daddy Strongest", or "Super Dad" are perfect Father's Day gifts to convey one's hearty feelings to him. So, grab the best Father's day t-shirt for your daddy and make him wear on this exciting day.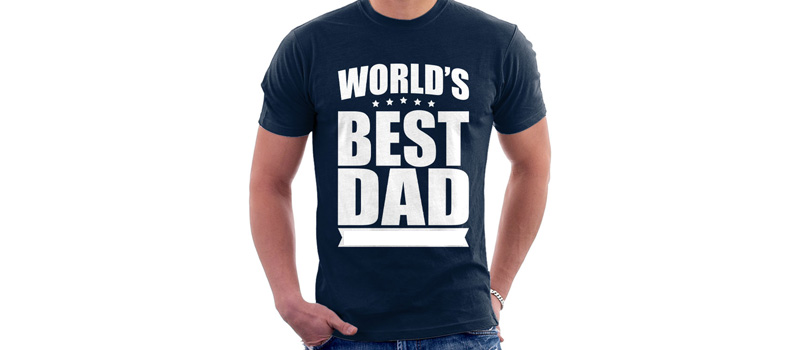 5. Gardening kit
Does the thought of bright green plants excite your father? Well, this is a symptom of him being an avid gardener. Revamp his traditional gardening skills by gifting him a modern gardening kit which not just eases the task, but also make his day in the garden an interesting one.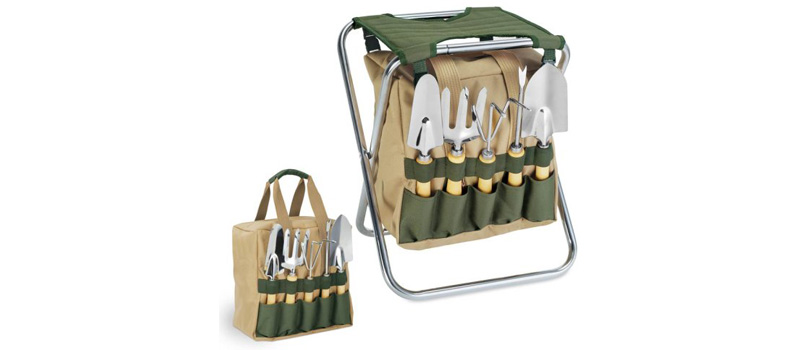 6. Monogrammed cufflinks
Though cufflinks are new, but are really voguish gifts to gift special men in one's life. Sprucing up the looks of the shirts, these accessories will be a great present for your father on the occasion of Father's Day. Get a pair of stylish cufflinks monogrammed with the initials of your father's name and make it more personalized and heart touching.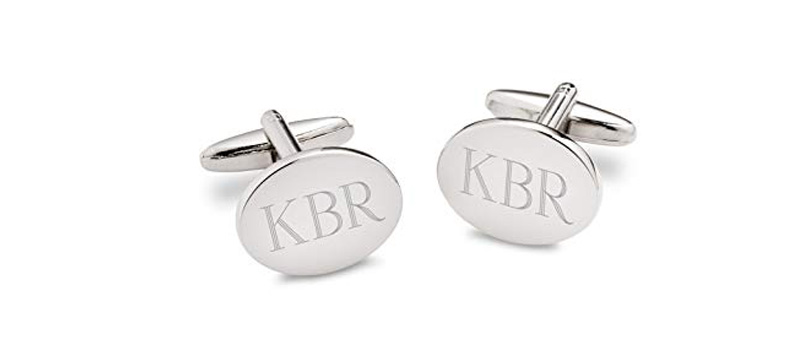 7. Fitness Band
Every child wishes for a long and healthy life of his or her father. We all want to see our fathers happy and gay at all times. Therefore, gifting him a fitness watch is certainly a great idea to let him keep a track on his health. These bands are equipped with the best technology that monitors heart rate, footsteps walked, calories burnt, etc.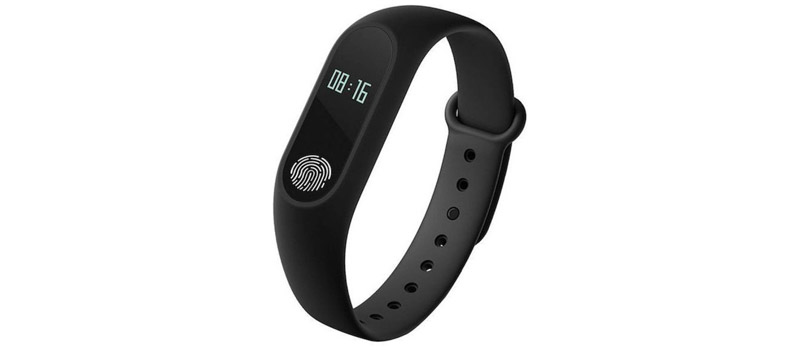 8. Grooming kit
Every girl looks for a man for herself who shares handsome features just like her father. So, flabbergast this handsome and the most understanding man in your life with a thoughtful and incredible men's grooming kit for that classy and stylish look. These Father's Day gifts will your dad look overtly amazing on this special occasion.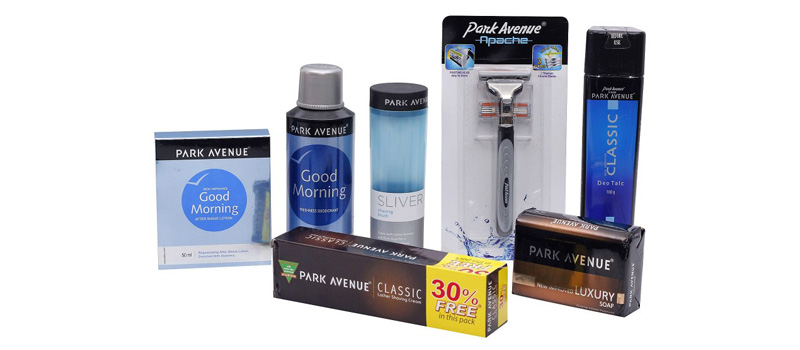 9. Wireless Air pods
Is your father like to listen to music in free time? If yes, then surprise him with high-quality wireless Air pods in which he can enjoy his favorite music while on-the-go.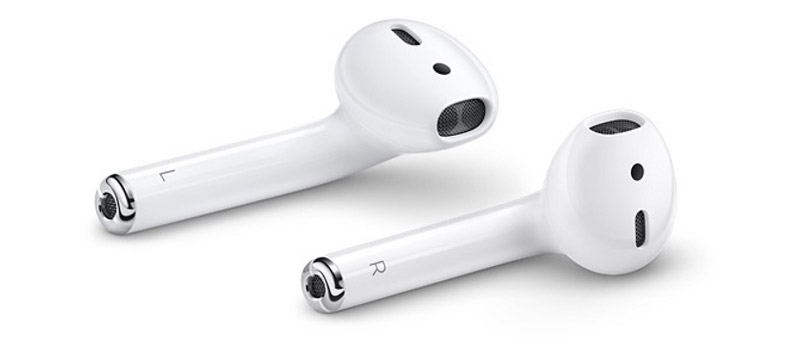 You must be feeling a little sorted out after reading such out-of-the-box gift suggestions for Father's Day. Just like mothers, they too deserve a special day to be loved, respected, and being surrounded by his loved ones. If you really want to make this dad's day more memorable and a smashing one, then compliment these gift ideas with flowers, cakes, and other gift items exclusively ordered from Giftalove.com. This website will ensure the timely delivery of gifts at your doorsteps with its gamut of delivery services.