Valentine Flowers Meaning
Valentine's Day, best known as the celebration of romance, is a day dedicated to lovers and love of all types. Nothing matches the mood of this day better than flowers. Valentine's Day and flowers both complement each other. There are different flowers romantics choose frequently to signify their love. Take a look…….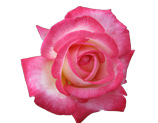 Roses
Symbolizing love and romance, red roses are the eternal favorite flowers for Valentine's Day. Although other colors of roses are also given on February 14, but not nearly as many as red roses. This specific color makes up more than 60 percent of Valentine flower purchases. The number of roses one gives carries special meaning.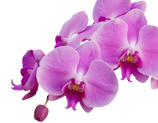 Orchids
Other than roses, one can choose the elegant, graceful exotic orchids to signify their love. They are available in varieties and have different meanings including love, prosperity and beauty. Orchids are considered masculine flowers and make perfect gift for man on Valentine's Day. Some of the most popular choices of orchids for Valentine's Day include vanilla orchid, dendrobium orchid and moth orchid.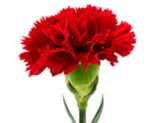 Carnations
Carnation is yet another most popular flower for Valentine's Day. Traditional red, white and pink embody the color scheme of February 14, while other deep shades like burgundy and purple accentuates a Valentine bouquet. In mixed bouquet for this very special, people don't mind including carnations for a sparkling look.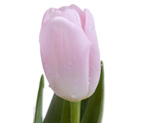 Tulips
With the overtone of "perfect love", tulips make perfect flower for St. Valentine's Day. They are lovely, romantic alternatives to exotic roses. They make beautiful floral choice and come in a palette of shades as well as varieties. Like roses, tulips too carry specific meaning as far as colors are concerned like red stands for love, purple loyalty, and yellow for cheerfulness. One can gift tulips in simple bouquet or multicolored bouquet, or as a potted plant for lasting memories.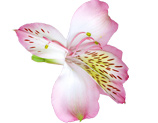 Lilies
Include lilies with other flowers to signify a romantic gesture on Valentine's Day. Lily stands for celebration, beauty, ambition and passion. As an addition to a special bouquet, they show off a feeling of fun and fresh love. Other than this they add color and texture to a Valentine bouquet.
Payment Methods:
Winter Sale 2019! Flat 10% Off!! Use Code : WIN10