History and Singnificance of Bhai Dooj
Siblings are the first friends that a person gets in life. They play, fight, sleep, and eat together. Bhai Dooj is a popular Indian festival on which sisters offer their prayers to God for the well-being of their brothers. This festival celebrates the deep and strong bond between the siblings in a ritualistic manner. It also glorifies the brother-sister relationship and highlights the significance of siblings in everyone's life. This is a wonderful festive occasion that provides an opportunity for the sisters to bless their brothers with divine blessings and eternal happiness. Using an attractive Bhai Dooj pooja thali, sisters tie a pious Mauli thread around the wrist of the brother and a kumkum tilak is applied on his forehead to protect him from evil eyes.
Bhai Dooj is religiously celebrated on the second day of Shukla Paksha in the Kartika month in many parts of India like Delhi, West Bengal, Bihar, Gujarat, Maharashtra, and others in a variety of customs and traditions. It is also called by different names such as:
Bhau Beej in Goa, Maharashtra and Karnataka
Bhai Phota in Bengal
Ningol Chakuba in Manipur
Bhai Tika in Nepal
Bhatru Dhwithiya
Bhatri Ditya
Yama Divitiya
Legends behind Bhai Dooj Celebrations
Just like other religious festivals celebrated with great happiness and enthusiasm in India, Bhai Dooj also has various popular and mythological legends associated with it. These legends show how the love and affection between siblings turned ordinary situations into a festival dedicated to the sibling bond.
1. Legend of Lord Krishna & Subhadra
When Lord Krishna returned home after killing the demon king Naraksura in the battle, his sister, Subhadra gave him a grand welcome. She welcomed him with flowers, performed his aarti, applied kumkum tilak on his forehead as a mark of victory and protection, and sweetened his mouth with Bhai Dooj sweets. The festival of Bhai Dooj also witnesses a similar ceremony performed by sisters to ensure the happiness and well-being of their brothers.
2. Legend of Lord Yama & Yamuna
Lord Yama, the God of Death, then went to meet his sister Yama after a long time, she felt extremely overjoyed. She immediately performed the aarti of her brothers, put roli and tikka on his forehead, and gave him sweets as a mark of warm welcome in her home. She prepared special delicacies for him which made him feel immensely joyful and declare that brothers on whose foreheads sisters apply tilak on Bhai Dooj, will have a long and healthy life and will never be sent to hell. Since then, the traditions of celebrating Bhai Dooj all over India began making this also known as Yama Dwitiya.
3. The Legend of Lord Mahavira
When Lord Mahavira, the 24th Tirthankara of Jainism, attained nirvana and left his home, his brother King Nandivardhan missed him immensely. During this difficult phase, his sister Sudarshana consoled and supported him and took care of him. Ever since then, brothers acknowledged the importance of sisters in their life and started giving love and respect to them.
The Story of Bhai Dooj
Long-time ago, there lived a family in a village with two children – one boy and a girl with a considerable age gap between them. When the elder sister got married, the boy was of a young age. He hardly remembered anything about her marriage as he was quite small. As the sister never returned home after marriage for years, the memories of her soon started to fade away from his mind with time. But, he immensely missed his sister on the festival of Bhai Dooj when he saw his friends wearing Tika on their foreheads applied by their sisters.
After years when the boy turned into an adult, he asked his mother about the whereabouts of his sister and the reason behind her absence for so many years after marriage. The mother answered that there is a big forest and a river in between their villages and crossing both of them is quite dangerous. Hearing this, the brother decided to visit his sister on the upcoming Bhai Dooj festival. The mother warned him of all the danger that might come in the way, but the brother was reluctant to change his decision. When he was leaving for his sister's home, her mother told him to bring back her sister along with him to find a suitable bride for marriage.
On his way, he faced various hurdles including the rising level of the river and snakes. He requested both of them to spare him as he is going to meet his sister after years to which both of them agreed. After crossing the river, there was a huge mountain which threw stones at him, but he pleaded the same thing to it as well. When the boy was about to reach his sister's place, a tiger came in front of him. The boy requested him to let him go at the moment and when he will return back, it can feed on him. The tiger also agreed.
The boy finally reached her house and felt extremely happy seeing her after so many years. The sister was performing the Bhai Dooj Puja for him and embraced him as soon as she saw him. She offered him delicious fruits and delicacies to eat and had a good time while was staying there. On the day of his return, he narrated the complete story to his sister and expressed his fear of death in his return journey. Feeling shocked at the situation, she immediately decided to accompany her brother in his return journey and packed a few essential things- milk for the snake, meat for the tiger, flowers of gold and silver for the mountain, and kumkum and rice for the river. She offered all of them with these things on their way and felt delighted of escaping the impending dangers.
On the way, the sister felt thirsty and asked for water from some gypsies. They predicted that the dangers in their way are not over yet and there is danger still lurking on her brother. The sister asked them for a solution to which they replied that she should begin cursing her brother until he gets married and force her family to perform rituals with her first. She did what was said to her and everyone was surprised to witness such abusive behavior from her.
On the day of her brother's marriage, all the rituals were done to her like sehra from which a small snake came out. She told her mother to take his marriage processions from the back door, but they refused what she said and repented later as the whole porch fell down on her brother, but thankfully no mishappening took place. At the time of the pheras, an evil spirit took over the body of the boy and hearing the noise, she came blazing out and seeing the rage the evil spirit fled away. Like it was demanded by her, she ate the first morsel of food meant for the bride and groom from which a hedgehog spike came out. Soon after the wedding, before she left for her home, she told the entire episode with the gypsies and their prophecy and gave a halt to all the negative rumors about her bad behavior all throughout the wedding.
So, the story clearly states how a sister can become the biggest guardian of her brother from the extreme dangers.
Other Trivia Links
Popular Categories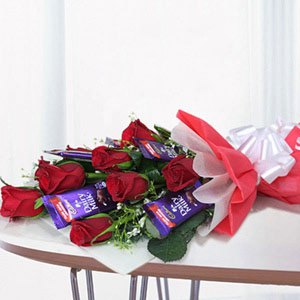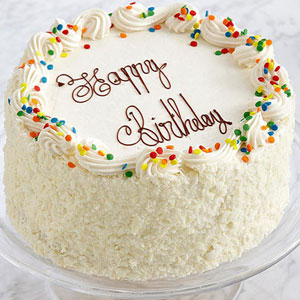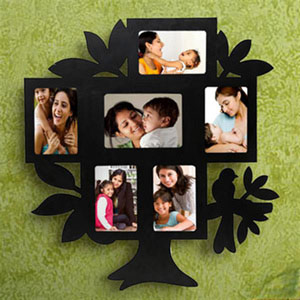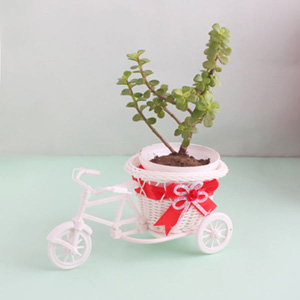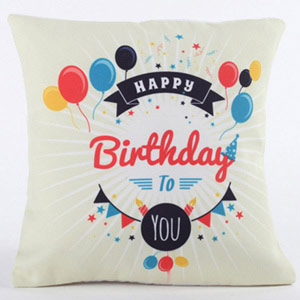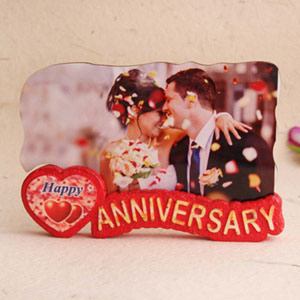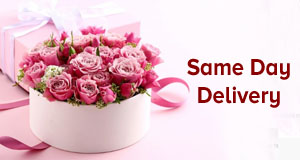 Same Day Delivery Gifts