Diwali Recipes
Diwali is said to be the most perfect time to relish delicious Indian cuisines. Give your taste buds a delectable treat by making these famous diwali recipes at home. So, get ready to treat your loved ones in special way by serving these delicious recipes on Diwali.
Wheat Laddu




Ingredients:
• 1 cup Wheat Flour
• 1/2 cup Sugar Powder
• 1/4 cup Gram Flour
• 1/4 cup Grated Coconut
• 1 cup Ghee
• 1/4 cup Dry Fruit raisins, almonds, kaju etc.


Method:
1. Put ghee in a pan and heat it.
2. In the heated ghee put gram flour and wheat flour.
3. When the flour is about to be roasted put in coconut & chopped dryfruits in the mixture.
4. Now add the ground sugar in the mixture & stir well.
5. Take off the mixture from the heat quickly and start making laddus.


Malpua




Ingredients:
• 1/2 kg maida.
• 1/2 ltr.milk.
• 750 gm sugar.
• 1 cup grated coconut.
• 25gm dry fruits.
• 6 bananas.
• 1 ltr. Refined oil.
• 5-6 ilaichi.

Method:
1. Boil the fresh milk and stir it until it becomes thick. Now cool it.
2. Add maida, dryfruits, sugar, coconut along with ilaichi powder in the milk. Stir it to make a paste.
3. Make paste out of bananas and add it into the paste.
4. Hot oil or ghee in a pan. Make round-shaped balls using paste.
5. Fry till they turn red. Now serve hot.


Low fat Kalakand



Ingredients:
• 200 gms skim Milk Powder
• 200 gms Home Made Paneer
• 2 tsp Pistachios (chopped)
• 80 gms Powdered Sugar
• 1 tsp Cardamom Powder
• A few strands of Saffron
• 250 g Fat Free Cream

Method:
1. Combine milk powder & cream & heat the combined ingredients for about 2 minutes on a low flame. Stir well.
2. Add sugar and stir well for 6-7 minutes. Keep the mixture aside to cool down.
3. Add saffron strands, paneer, and cardamom & stir well.
4. Add cream if the mixture becomes too thick.
5. Before serving, dress up it with chopped pieces of pistachios.

Mushrooms in Onion Gravy




Ingredients:
• 200 gm Mushrooms
• 2 Tomatoes, finely chopped or pureed
• 3 Onions
• Coriander leaves
• 3 Green chillies, finely chopped
• A pinch of cardamom powder
• A pinch of garam masala powder
• Red chili powder as per taste
• Salt as per taste
• Oil

Method:
1. Chop mushrooms, boil them & keep aside.
2. Make a paste out of the onions.
3. Heat oil in a deep pan and put into it the onion paste; stir well and cook till it turns golden brown.
4. Add green chilies, tomatoes, red chilli powder and salt.
5. Cook the tomatoes until gravy leaves the sides of the pan.
6. If needed add water.
7. Add the boiled mushrooms & cook for a few minutes.
8. Season with cardamom powder, garam masala powder and coriander leaves.
9. Serve hot.

Besan ki Barfi




Ingredients:
• Besan 1 kg
• Ghee 1 kg
• Sugar 1 kg
• Water 1/2 liter
• For garnishing: Almonds, Pistas

Method: 1. Put ghee in a pan and add besan. Fry the besan on low flame for about 30 minutes till it turns pink & ghee separates.
2. Mix sugar & water to make syrup.
3. Add this syrup to the fried besan and stir well.
4. Now pour the mixture into a greased tray or flat pan.
5. When the mix cools down cut into diamond shape or cubes and garnish with almonds & pistas.

Chick Peas and Potatoes Curry




Ingredients:
• 1 can chick peas
• 1large onion
• 3 lbs potatoes
• 3 cloves of garlic
• 3 tsp curry powder
• 1 tsp chili pepper
• 1 cup of water
• 2 tsp vegetable oil
• 1/2 tsp cumin powder
• 3 leaves shadow benny (optional)

Method:
• Peel the potatoes and chop in quarters.
• Peel onions & chop it finely.
• In a medium-sized pan pour vegetable oil & heat well.
• Add sliced onions & chilly pepper. Cook the mix for about 2 minutes or until onions turns golden brown.
• Add curry powder and mix well. Now, add quarter of water measuring from a cup and mix occasionally until the mix becomes a paste.
• Cook the mix for about 5 minutes.
• Add potatoes, shadow benny leaves along with chickpeas. Mix well and let cook for another 10 minutes.
• Add remaining water into the mix and cook until potatoes and chick peas become tender.
• When the sauce constancy becomes slightly thick, add cumin powder, mix well and remove from heat.
• Serve with rice.

Kaju Paneer Masala




Ingredients:
• 150 gms paneer
• 3 onions, chopped
• 1/2 cup Cashews
• 3 tomatoes, chopped
• Small piece ginger, chopped
• 3 flakes garlic, chopped
• 1 cup water
• 1 tsp poppy seeds
• 3 tsp watermelon seeds
• 1/2 cup milk
• 1/2 tsp red chilli powder
• 1/2 tsp garam masala
• 2 tbsp oil
• Coriander leaves

Method:
1. Fry Paneer till it turns golden brown.
2. Take out of pan and put aside. Fry cashews in the remaining oil & keep aside.
3. Deep fry the onions till they turn golden brown. Cool them & grind into a paste.
4. Boil tomatoes, ginger, garlic in water, till tomatoes are tender. Cool the mix and make puree.
5. Soak poppy and watermelon seeds for about 2-3 min. after that grind to paste.
6. Heat oil in a pan & fry onion paste until it turns golden brown.
7. Add chilli powder along with the poppy seeds paste and stir well.
8. Add tomato puree & cook till oil seeps out of the mix.
9. Add milk slowly, mixing constantly, and cook for 3-4 minutes.
10. Add garam masala as well as salt.
11. Add enough hot water and cook for a few minutes till thick gravy.
12. Boil and simmer for 10 to 12 minutes.
13. Add paneer & kaju.
14. Boil once again; simmer for 5 minutes till paneer is heated. Now serve hot.


Vegetarian Fried Rice




Ingredients:
• 1 kg basmati rice
• 50 gms of chopped beans
• 2 biryani leaves
• 2 tsp of cloves and cardamom powder
• 1 tbsp of coconut
• 2 chopped green chilies
• 1 chopped capsicum
• 4 cashew nuts
• 2 tbsp of ghee
• 1 chopped carrot
• 2 tbsp of oil
• Salt to taste

Method:
1. First of all, wash the rice and soak it in water for about 15 minutes.
2. Pressure cook the rice and keep it aside after that.
3. Grind the cardamom and cloves spices together.
4. Take pan heat oil in it and fry cashew nuts. Keep it aside and cool.
5. Take another pan, pour oil in it and heat.
6. Add the chopped vegetables, biryani leaves and the clove, cardamom powder and salt in the pan and fry it for about 10 minutes.
7. Now add the cooked rice to the same pan. Stir well and fry for 2 minutes.
8. Stir well.
9. Garnish the mix with fried cashew nuts.
10. Now your dish is prepared to be served hot.


Paneer Butter Masala




Ingredients:
• 250 gm Paneer
• 2tbsp Butter
• 2 Onions (blanched & pureed)
• 1 tsp Ginger garlic paste
• 3 tbsp Tomato puree
• 2 tbsp Kashmiri chili powder
• 2 tbsp Cashew nut paste
• 1 tsp Turmeric powder
• 1 tsp Coriander powder
• 1 Cup Fresh cream
• 1 tsp Garam masala

Method:
1. Cut up Paneer into small cubes & fry. Soak the cubes in warm water for a few minutes so as to make them soft.
2. Heat up butter in a kadai or pan & put the onion puree. Sauté till the onion puree turns light brown in color.
3. Mix Ginger garlic paste into the onion puree paste and stir well.
4. Now add the Kashmiri chili powder, cashew paste, tomato puree, coriander powder, garam masala powder, turmeric powder and salt into the mix and sauté for a few minutes.
5. Add the soaked paneer cubes, also add little water and let it to cook till the gravy becomes thick or semi-solid.
6. Garnish this delicious dish with some fresh cream & serve it hot.
Other Trivia Links
Popular Categories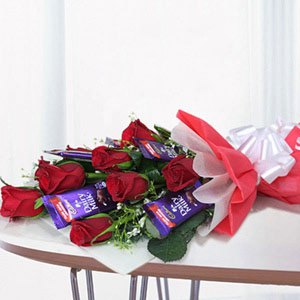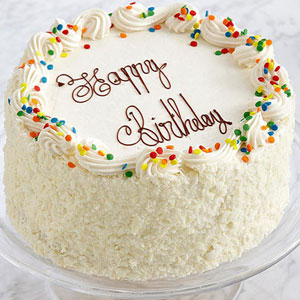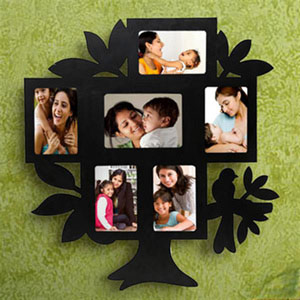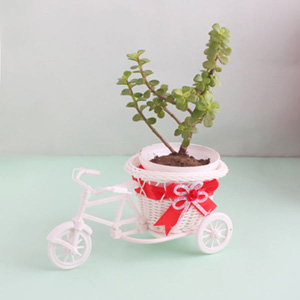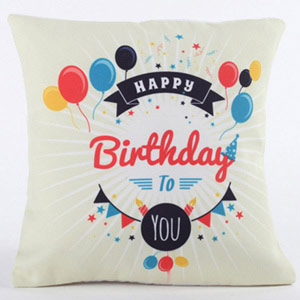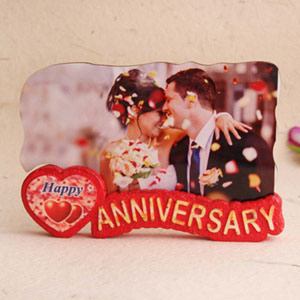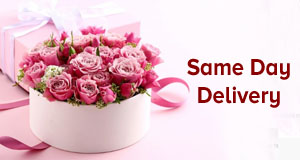 Same Day Delivery Gifts